Thai Native Gems gemstone & jewelry
Thai Native Gems gemstone & jewelry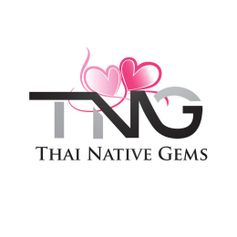 Welcome to Thai Native Gems page. I do hope you find our products interesting as all of them were custom made according to our client's tastes and requirements.

We are specialist in making custom jewelry which includes engagement, anniversary and wedding rings, earrings, necklaces, bracelets, bangles, brooches, buttons, etc. Only your imagination is the limit. Our main focus is in 18K gold - white, pink or yellow - as this is what is most comfortable with our Thai factory contacts.

Thai Native Gems is very unique company as we see ourselves more as gemstone & jewelry consultant than a traditional jewelry retailer.

Unlike our competitors, we believe before purchasing any item with us, the client should get full & honest information regarding what they are getting from us. This includes treatment disclosures (very important for color gemstones), color, clarity and cut quality. We are qualified to do so as we have in-house GIA Graduate Gemologist and usually all our stones come with highly reputable third party certificates.

Also, for any purchase we also believe never to "push a sale". Until you are satisfied and 100% sure with your purchase, we will answer all your questions or issues. Buying jewelry is not cheap and not something we purchase every day, so why do we have deal with a pushy arrogant salesman?

Finally, as we don't have a retail store, our clients are able to choose what they would like to make at wholesale prices. This makes your jewelry more personal & unique and not mass production piece, which is usually found at majority traditional or online retailers.
Show more