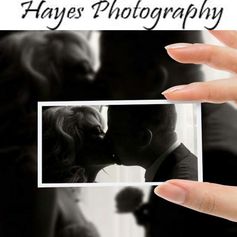 We Specialise in wedding and portrait photography with our Portfolio rapidly expanding all the time.
We offer our Bride and groom a chance to document both sides of their families and friends, travelling from their home,
or any other point of departure to the church or place of their ceremony, and from there to the reception.
Our wedding prices are very competitive, so feel free to call to get a quote.

At Hayes photography we like to plan every detail and will help our couple plan their day photographically, with plan A and plan B and sometimes plan C.
There is no point planning for the perfect day and everything falling apart just because it rains or things are not running on time.
We are flexible and your day is yours to enjoy. We work as a two person team (husband and wife) and cover most events quickly and in on time.
We take pride in our ability to achieve this.

We find that most couples are a little camera shy, so we like to make our clients relax and feel a little bit more confident in front of the camera and at the same time
you get a chance to know and relax with your photographer. Once you look through our portfolio you will see a little magic in our photography that only happens
when we click at the precise moment to capture a photograph that will last a lifetime of memories.

We advise our clients to look at our portfolio to get a real feel for our style of photography. You pick a photographer for how well you like their particular style of
photography and not because you like the album.
'There is no point in having an expensive album and not like the images within'. Please remember when booking a photographer,
you are booking someone to record your event. The album may be chosen after the event and at your leisure thereafter.
Show more
Weddings by Hayes Photography
Book online
Book your wedding online securely with PayPal or credit/debit card