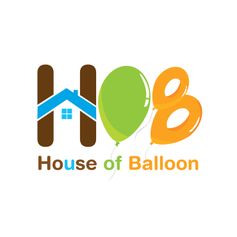 What we make
House of Balloon menyajikan "BALLOON ART" sebagai peran utama dalam dekorasi. Karena itu dekorasi yang kami sajikan 95% menggunakan balon.Dalam aplikasinya kami menggunakan "BALLOON ART" tidak hanya untuk dekorasi, namun untuk menciptakan sebuah congratulation gift atau parcel balon.

Kita menggunakan balon dengan kualitas tinggi, dan mengkondisikan balon yang kita buat secara khusus sehingga kekuatan balon dapat bertahan lebih lama. Itulah yang membedakan kita dengan dekorator balon lain

Where our inspiration come From
Dengan bangga kita katakan bahwa inspirasi utama kita berasal dari CUSTOMER. Berbagai ide dan permintaan dari customer mendorong kita untuk lebih kreatif dan berinovasi.

Selain itu inspirasi kita berasal dari rekan sesama dekorator dari dalam dan bahkan luar negeri, terutama Singapore, Jepang, Taiwan, Hongkong, dan America.

What our Goal
Banyak orang mengatakan HOB merupakan dekorator "BALLOON ART" yang terbaik di Indonesia, dan kita mempunyai cita-cita untuk membuktikan gelar kehormatan itu.

"Everything starts with the CUSTOMER"

Pada akhirnya semua tertuju pada customer. Kepuasan customer menjadi modal utama kami dalam terus berkembang menjalani bisnis ini.

Dalam setiap project ataupun sekedar memberikan balloon gift, kami dapat menerima ucapan terima kasih dan senyuman dari orang lain.

That is all we need, and we proud of it.
Show more
Balloon Decoration and Balloon Gift Sculpture
Book online
Book your wedding online securely with PayPal or credit/debit card