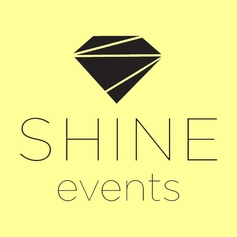 Welcome to SHINE EVENTS! We Do Weddings! Shine events is an event management company focusing on weddings of all shapes and sizes. (We also dabble in corporate events, business socials, private events, non-profit events and public forums). We plan modern and fresh events that are meaningful and memorable.

Leann Schoales, Founder and principal event planner, has lived in Bend Oregon for over 17 years. Leann has been in the event industry for over 8 years, where she has had the pleasure of working with amazing couples, vendors of all sorts, event companies and Venues in Central Oregon.

"We are looking forward to an amazing event season, and are especially looking forward to working with you! Sit back, relax and Shine bright! After all, it is YOUR day"
Show more