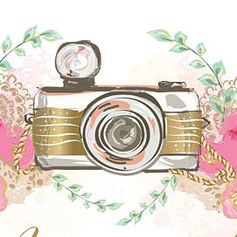 We are Lauren and Shannon McGuire, the husband and wife team behind Once Upon A Click Photography. We met in 2012 at a marketing job and grew a very special friendship. A year and a half later we reconnected and fell in love. It was obvious to us that we had found something very special and dynamic. After we married we decided that we wanted to channel that dynamic energy into a business where we could be together and grow something unique. Early 2014 Once Upon A Click Photography was born.

We approach photography in a different way. We always shoot together as a team.We walk into each wedding day looking for the details that make each day different and beautiful. We always tell our clients that our photography style is "Documentary." This to us means filling the day with tons of candids, beautiful shots of the bride and groom, and special shots with guest and family. We have had the honor of being featured in The Knot, bride2be, Dream Weddings, and The Perfect Wedding guide.

In order for us to be the very best wedding photography team that we can be we only shoot weddings and engagements, This way we are able to evolve in our craft and keep our focus 100% on our main mission: Unforgettable wedding days.

It is very important to us to get to know our clients. We work with a limited number of couples each year so we have to be selective about our clients. We would love to take you to coffee or for treats and get to know each other and see if we click. Each couple we have worked with have become life-long friends of ours and we take great pride in our customer relationships. Our couples are fun, outgoing, and passionate about starting their new life together with a romantic capture of how their wedding day will be. Perfect.

Contact us today to learn more about working with us for your wedding photography.
Show more
Book online
Book your wedding online securely with PayPal or credit/debit card