Your Love Story studios photography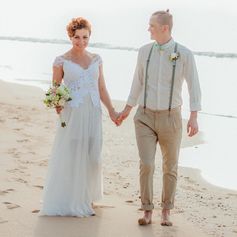 A Destination Wedding Photographer based in Philippines.
Joemar Lamata is a fine art Wedding Photographer based in Davao, Philippines. Who sees taking photos not as a job but something that he puts his heart into. To capture moments, unforgettable experiences, the smiles, the tears that not only will the newly wed couple would treasure forever but their families and friends as well.

But his photography doesn't end there. Because he likes to travel too. And he takes pictures of places he have been too. He wants people to see what he saw, to feel what he felt, experience what he experienced by merely looking at the photos he took.

A destination photographer who has traveled not only in different provinces of Mindanao but also to Boracay, Palawan, Dumaguete and Manila and shared his unique photography skills to the people most especially to the bride and groom who will never forget their special day. It wasn't only our lovely country that he was able to travel to, he was able to go to Europe: Paris "The City of Love" ; Rome, Italy " The Eternal City" ; and Germany the country of great art, architecture and nightlife. A continent full of love, good food, different kinds of people with different cultures, and old and new architectures combined. A wonderful experienced that gives him new perspective and inspiration which adds to his talent as a photographer with a heart.
Show more
Book online
Book your wedding online securely with PayPal or credit/debit card