Mydolcefarniente. Weddings and Events in Italy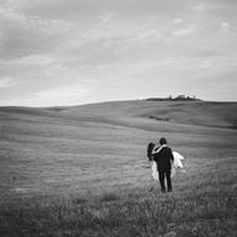 Forteen years ago I fell in love with sunny Italy, realizing that it is the place where I want to stay for the rest of my life! I adore everything in Italy: landscapes, old towns, endless beaches, authentic cuisine and exquisite wines, bonhomie and italian couleur and music, it's impossible to list all positive things that Italy can offer.

I graduated from the University of Florence with a degree in Economy and Management of Tourist Service. Then followed my first job in a tourist agency that helped me to discover the beauties of this magnificient country.

I decided to become Wedding and Event planner and set up my own event studio Mydolcefarniente as I am totally immersed in creative stuff and italian style.

Our serives:

- official, symbolic or religious ceremonies
- blessings
- wedding reception
- wedding for two
- three-day wedding
- private parties
- anniversaries

We offer total or partial organization or only wedding coordinator.

What can be more pleasant than organizing events that bring people joy?!
Show more
Packages