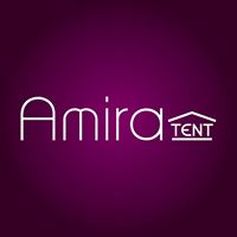 Amira Tent adalah perusahaan yang bergerak di bidang jasa sewa tenda dan perlengkapan alat pesta untuk perusahaan ataupun perorangan yang ingin mengadakan event, seperti wedding (pernikahan), launching, grand opening, peresmian pabrik, bazar dan ulang tahun.

Adapun jenis tenda terdiri dari Tenda Roder, Tenda Roder Dekorasi, Tenda Roder Dekorasi VIP, Tenda Roder Transparan, Tenda Dekorasi Pernikahan, Tenda Bazar, Tenda Event, Tenda Kantor / Marketing Service, Tenda Gudang, Tenda Sarnafil (Kerucut), dan Alat-alat Pesta.

Perlengkapan pesta yang kami sewakan meliputi Tenda Roder, Tenda Sarnafil (Kerucut), Tenda Rigging, Tenda Dekorasi VIP Konvensional, AC Standing, Genset, Partisi Pameran, Sofa, Meja dan berbagai jenis Kursi, Flooring, Karpet, Permadani, Lighting Panggung, Rigging, Sound System, Dekorasi Kembang, Panggung, Toilet Mobil dan lainnya.
Show more
Sewa Tenda Roder Event Peresmian Pabrik Mobil Sokonindo Cikande Tangerang
Other projects
Confirm project deletion
Are you sure you want to delete the project?