WandaWerks entertainment mobile DJ & karaoke service
WandaWerks entertainment mobile DJ & karaoke service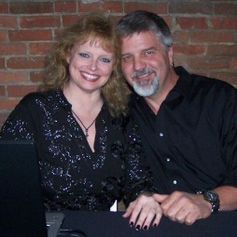 WandaWerks Entertainment is an award winning mobile DJ and karaoke company serving North and South Carolina, Georgia, Tennessee, Virginia, Kentucky, West Virginia, Ohio and Indiana. We provide optimum entertainment for all occasions specializing in:

• Dances
• Nightclub & Lounge Karaoke
• Parties of all kinds
• Children's Parties
• Weddings & Receptions *Our Specialty*
• Proms
• Corporate Events
• Graduations
• Vocalist for Wedding's, etc.

Our Karaoke is a state of the art operation and includes a selection of over 110,000 songs to choose from!

A DJ's most important tool is their music. WandaWerks Entertainment brings a complete music library to every event. Whether you prefer the classics of yesteryear or the hits of today, we have the songs YOU want to hear!
Through a DJs-only music service, our music libraries are updated monthly with the edited radio versions of latest releases. We have the newest music and special remixes often before they are played on the radio or released in stores. Are there certain songs you MUST hear? Just let us know. If we don't have them, we'll get them.

We always bring state of the art lighting to every event.

We can also provide "TOP NOTCH" vocalists for any event upon demand!

Never any hidden fees and we don't believe in price gouging! We can't wait to help your create the perfect event!
Show more
Book online
Book your wedding online securely with PayPal or credit/debit card