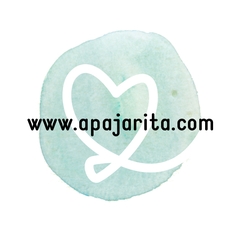 LOVE IS OUR INSPIRATION

A PAJARITA turns special occasions into really unique moments.
Life is full of peculiar moments, therefore, love and friendship deserve to be celebrated.
For each of these moments, A PAJARITA creates, especially for you, unique and unrepeatable scenarios and objects, which tell us stories of love, affection and dedication. In all celebrations A PAJARITA promises to surprise you.
Tell us your wish. From your story grows the love that inspires us.

Life is made by unique, special and significant moments, and all of these moments are worthy of being celebrated and later remembered. A big event like wedding, a trip for two with a well hidden ring on the coat or even the arrival of your newborn baby, it is here that resides the essential of life! A PAJARITA can give shape to your dreams by making them come true , creating especially for you, the invitation that tells your story , the declaration of love for your marriage proposal and even the album that will make you laugh and cry emotionally through its pages. It will also bring to any space decorations that will make you shine and surprise your guests. Flowers, are alive and delicated elements that have the ability to turn every celebration in pleasant moments, whether in more elaborated decorations or in a beautiful and simple branch.
The possibilities and dreams are endless. Your love is our inspiration.
Show more
Other projects
Confirm project deletion
Are you sure you want to delete the project?