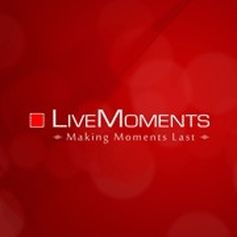 Taking great pride in their ability to capture the most intimate and intricate moments of their clients, LiveMoments LLP is a specialist in the field of event photography which has garnered a reputation for producing some of the best quality prints and services in the market.
LiveMoments LLP pioneered the use of premium quality photography paper in the production of its instant photo cards. As a result, guests often marveled at the quality of their photograph being comparable to those professionally developed in a laboratory; boasting high resolutions and rich vivid colors that do justice to guests who were dressed to the nines and had spent hours in front of the mirror.
This has earned LiveMoments LLP much trust and recommendations from its clients and landing the company significant projects, such as a lavish wedding dinner comprising of 1000 guests, demonstrating its scalability. LiveMoments is proud to count among its clientele, entities such as Abbvie, Alliance Bernstein, AMEC, ANZ, BG Group, BHP Billiton, Bridgestone, Evyap Sabun, ExxonMobil, HerbaLife, Microsoft, NUS, Singapore Airlines, Tokio Marine Life, Westpac Bank, etc.
LiveMoments is also the official photographer for Singapore Airshow 2014 and Imdex Asia 2013.

History of the Company
LiveMoments LLP was established in 2010, aiming to provide quality photography service to potential clients at competitive prices.
Overcoming the challenges of every start-up business, LiveMoments LLP grew from strength to strength. Beginning with itsInstant Print photography services with real-time projection, the company expanded its range of services intoPhotobooth services, Corporate Event Coverage, Pre-Wedding and Actual-Day wedding photography services, as well as its latest Instagram Printing services, adding yet another option for its appreciative clients.
We at LiveMoments do our best to make sure every clients and guests enjoy the quality photos and prints that we produce.
Show more
Book online
Book your wedding online securely with PayPal or credit/debit card