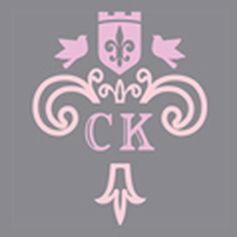 Castle Key opens the gate to Your wedding journey at the romantic castles and prestigious vineyards of the Loire Valley, France (1,5 hours from Paris).

Castle Key is certified, French and deeply rooted in the region Loire with a very large family installed all around the Loire Valley since as long as we all remember. Castle Key is also a Swedish agency that with the French touch combines creativity and expertise.

- High level organisation.
- High level communication.
- High level creativity.

We are very close to our international clientele, we bring them into a journey of French gastronomy, wines and expertise in hosting receptions. Castle Key strives in reaching the WOW experience from customers and all their guests alike.

We love as much as you do seeing your guests mesmerized by Your wedding. Your reception that creates and reinforces social, family and professional bounds.
Show more
Wedding at Chateau de Chenonceau
Other projects
Confirm project deletion
Are you sure you want to delete the project?