Ron Gallagher Your celebrant
Ron Gallagher Your celebrant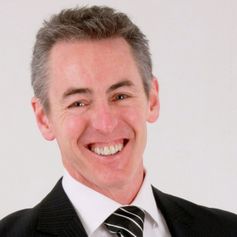 Offering couples bespoke wedding ceremonies that reflect their personalities and spirit in a fun, but dignified manner.
I chose the name "Your Celebrant" for a number of reasons. First and foremost because if you choose me to conduct your ceremony that is exactly what I will be -"Your" Celebrant. This means I will make every effort to ensure that your wedding reflects your desires and tastes. You may want simple and romantic, fun and casual or pure elegance... But
whatever you desire it to be; it is my job to ensure your chosen words of love for each other are eloquently conveyed.
I will work with you as a couple and together, create a ceremony of beauty, crafted with care and attention to detail which you will be proud of. It is ultimately your wedding, your marriage and your day.
You are the Stars of the show, and though I play a necessary part, it is a supporting role. My goal from the first enquiry to the presentation of yourselves as husband and wife, is to give you as a couple all the support and professional service that, make your day truly memorable. Watch over 50 ceremonies on my You Tube channel that can be found on my website.
Show more
A few sample photos from the hundreds of ceremonies I have conducted.
Book online
Book your wedding online securely with PayPal or credit/debit card