Casa Dell'Arte Hotel of Arts & Leisure Bodrum, Turkey
Casa Dell'Arte Hotel of Arts & Leisure Bodrum, Turkey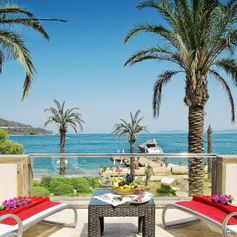 Casa dell'Arte was established in 2007 by Buyukkusoglus' family who`s collected pieces of art, with 40 years in the making, are shared within the hotels.
You'll find yourself in historic fishing village of Torba, only to wake up to the best day of your life.
Make a wish and our team will turn your dreams into reality.
Our chefs have mastered outstanding flavor that will have specifically prepared cuisines for you and your guests.
Live your Cinderella moment even after midnight has struck.
Casa dell'Arte is one of the world's most exclusive hotel with unique design, restaurants and Spa;
freeing you to have a honeymoon that you will remember for many years.
Show more
Book online
Book your wedding online securely with PayPal or credit/debit card