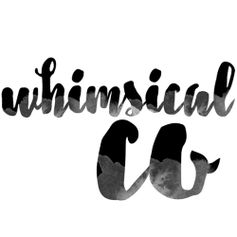 At Whimsical Co we create 'Custom Made' Soy Candles perfect for gifts and bonbonnieres. Each candle is hand poured with the finest ingredients to create a beautiful, elegant and sophisticated eco friendly soy candle perfect for your guests to enjoy that will leave them in awe!

You will want your guests to have something they will cherish for a long time and that will remind them of your special day so create something that will appeal to their smell and visual senses.

A persons sense of smell can be compared to a light switch which when turned on can bring back such wonderful and beautiful memories.

Create a soy candle with your chosen scent for your wedding to match your happiest memories and give your guests a little piece of love to take home so that when they light their candles they are transported back to your special day.

Fill your wedding with a gorgeous scent & give your guests a bonbonniere they will love for a long time & which can also be refilled anytime.

Please email us with your vision, your needs and budget and we will tailor a quote/package to suit you.

We also create customised and pre designed wall art and have a small range of plated jewellery.
Show more
Book online
Book your wedding online securely with PayPal or credit/debit card