Indy pole dance and fitness
Indy pole dance and fitness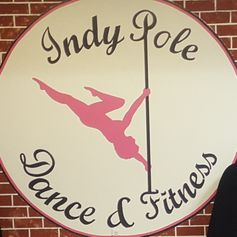 Bring fitness to life at Indy Pole Dance and Fitness! We offer pole fitness, dance classes, and even Girls' Night Out parties!

We pride ourselves in not sharing poles! Nothing's more important than good health. So why aren't you working out? Probably because you're just now checking us out. We're a one-stop fitness emporium. We offer classes like Pole Fitness, Yoga, Deep Stretch & Flexy, Insanity Live, Belly Dancing, and much more! Take advantage of us, and pretty soon everyone will be checking you out.
Get what you need from those who know how to provide it. You have fitness goals, We have the facility and the people to make them a reality. However and whenever you like to work out, we've got you covered. Too good to be true? Come in for a free, personalized tour, and check out all that we offer. We would love the chance to show you our facility and to talk to you about starting your first class!
Show more
Bachelorette Pole Parties
Book online
Book your wedding online securely with PayPal or credit/debit card