The Natural art of skin care spa
The Natural art of skin care spa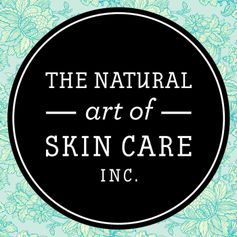 The Natural Art of Skin Care. All-natural skin care and holistic healing with heart.
We believe in not only healing your skin but also your body, mind and spirit as well.

The Natural Art of Skin Care is an all-natural health spa geared towards creating a safe and professional environment that clients feel comfortable coming to, maximizing their healing potential. Our qualified team has all the scientific knowledge of a medical spa paired with all the products and services of a natural and holistic spa. Along with our holistic healing methods and trained, certified team, we have an arsenal of technologically advanced natural skin care product lines and holistic nutrition products. We work with the skin, body, and mind to optimize the natural healing process, enhance the skin's condition and fulfill your beauty, skin, and health needs. Our qualified Estheticians, Holistic Nutritionist, Registered Massage Therapists, Yoga Therapist and Doctors of Traditional Chinese Medicine all work on balancing the body, mind and spirit for whole-body healing. We have two things on our mind; how to make happier, healthier skin a reality for everyone, and how to relax, rejuvenate and heal the entire body, inside and out. Our combined history and knowledge have made us a great asset to assist in your battle with skin and health problems, making us a tool for creating a healthier, happier you!

We offer Bridal Packages for the beautiful Bride or Groom to be. Entrust your skin care to us, and have complete pre-wedding confidence knowing that your skin will be photo-ready for your special day! The perfect gift for the Bride-to-be or for the time-honoured tradition of the first gift exchange as Mr. & Mrs.
Show more
The Natural Art of Skin Care
Book online
Book your wedding online securely with PayPal or credit/debit card