Photography by Maria Zambrini
Photography by Maria Zambrini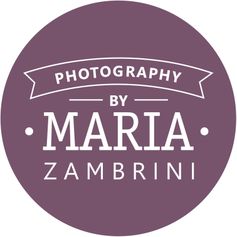 Hi! I'm Maria and I'm a photographer.

It might sound odd to you, but I'm a qualified engineer, having worked in a chemical plant for several years. For a long time I thought of myself as a structured person lacking any specific artistic gift, and then one day I came across photography. (Btw, I'll leave up to you to judge about the artistic gift!)

A few years ago I started working as a professionally; initially with weddings and later on expanded my repertoire to almost everything.

Today, I am delighted to say that photography is not only my passion, but also my full-time job.

The style I use is known as 'Photojournalism'. This means that I try to tell a story through pictures; a story that is told by shooting the big and small things as they happen without specifically setting the scene.

You don't like to pose? You don't have to! And, as part of my job, I try to be as stealthy as possible, so you don't notice when you are being shot!

Hopefully, my pictures will leave you with a keepsake that take you back to what was happening in that special moment and how you felt. My hope is to capture and preserve memories that you will cherish for a lifetime!
Show more