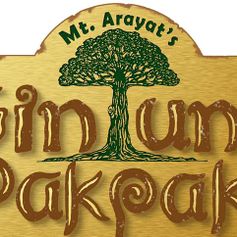 Experience Earthly Paradise
Gintung Pakpak

With the bustling life in the city, it is wonderful to discover an earthly paradise where you can just relax and have a well-deserved vacation.

Built on the majestic slopes of Mt. Arayat, Gintung Pakpak, is an eco-park that offers exciting amenities and activities with emphasis on impressive scenic sights and peaceful environmental surroundings.

It was conceived to provide unforgettable vacation that is beyond paradise and more-than-nature experience.

Providing easy access and comfortable travel, roads from the barrio leading to the doorsteps of the eco-park were strategically engineered and concreted to blend naturally to the existing natural contours of the mountain.

Infused with contemporary inspired structures, the earthly aesthetics of the place were further improved to make it an enchanting haven that provides optimum comfort and convenience.

As a place for self-meditation and body reinvigoration, GIntung Pakpak offers a wide variety of amenities such as cozy mountain villas, spacious function halls, safe and secured campsites, majestic gardens and other facilities that are perfect for any occasions.

Its versatility can accommodate events like team building, seminars, retreats, recollections, prenuptial and weddings, and birthday parties, among others. It is also best for vacation getaway.

Being in the heart of the mountain, you can also try hiking the mountain from within the eco-park and be rewarded by the most beautiful and unobstructed panoramic view of the whole eco-park from the top.

You may also enjoy and relax in the place's natural spring water pool and be invigorated by the pristine waters of the mountain.

Wonderful things are ready to be discovered here, so take time to wonder and let your imagination loose of all the possible things that you can do in this serene haven.

Welcome to an earthly paradise.

Welcome to Gintung Pakpak.
Show more
Book online
Book your wedding online securely with PayPal or credit/debit card