Team Ketjil Pelaksana Acara
Team Ketjil Pelaksana Acara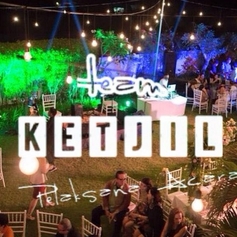 Team Ketjil Pelaksana Acara well known as Team Ketjil, we will guide you as your wedding organizer and your friends.
IG : TeamKetjil_PelaksanaAcara
Pages : Team Ketjil.
We are Wedding Organizer who based in Bali & Jakarta. Team Ketjil in collaboration with Gadma-Jkt.
Show more
Wedding ceremony & reception at The Shanti Residence Villas - Nusa Dua, Bali.