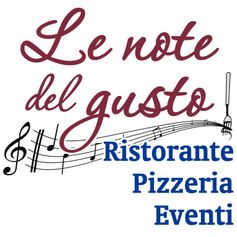 The restaurant "Le Note del Gusto" is located a few kilometers from the town of Ispica on the road that leads to the seaside resort of Santa Maria del Focallo. It's located on top of a hill surrounded by olive trees, palm trees and carob trees, everything in an exclusive private property with plenty of space and parking.
It's an elegant construction with a typical Mediterranean design with three large rooms, elegantly furnished, an open-plan pizzeria with a wood-burning oven, a terrace fitted with pergolas and picnic areas and another area with a beautiful fountain, overlooking the whole territory of Ispica, creating a special and striking atmosphere, ideal for your events and banquets.
The restaurant "Le Note del Gusto" proposes the best of the renowned Sicilian cuisine with rich menus based on fish or meat and can offer its guests a full taste of the international cuisine and the traditional Mediterranean cuisine of iblea and Palermo. Recently, they have been included in the network of the Italian Cuisine Academy.
Pizzeria provides special pizzas thanks to sourdough pizza dough, the use of excellent raw materials and a cooking on a wood stove, making the pizza light and digestible with a wide range of pizzas, from traditional to fish passing through further special pizzas.
The professionalism of the owners, the courtesy of the staff, the long experience in the field of catering of pizza makers and chefs, the quality of the raw materials used, will allow you to spend pleasant evenings at "Le Note del Gusto" and to make unique and unforgettable your most important occasions, what weddings, baptisms, confirmations . communions, anniversaries, birthdays, business meetings, etc ......
Show more
Book online
Book your wedding online securely with PayPal or credit/debit card