Artistic Wedding Minister
Artistic Wedding Minister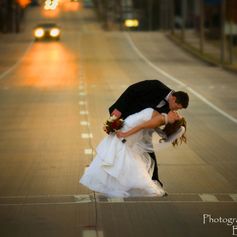 Scott Evans is a non denominational wedding minister that has also spent the last 35 years as a full time wedding photographer.
His ceremonies are sweet, often humorous and can be customized in any way that you wish.
With his mild Southern accent and easy manner he can soothe those with pre wedding jitters and make everyone feel welcome and loved.
He can officiate your wedding and also do a short photo session with you and your new spouse. The photographs of brides and grooms on his web site were all taken by Scott at real weddings.

You can trust Scott with your special day, it can be a short ceremony in front of his studio on the McDonough Square, your backyard, on the beach or an established event facility. Wherever you want to say "I Do" Scott can.

Please look around the web site for helpful information such as Licenses, Event Facilities, Fees ect. and we hope you enjoy the photographs.
Call Scott Direct at 770-355-9644 Anytime.
Show more
Wherever You Want to Say "I Do" Scott Can