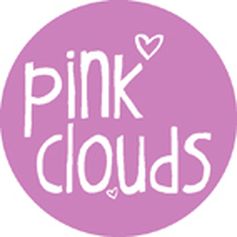 The tale of Pink Clouds starts in a little caff. That is where a nice Miss Reporter interviews a nice Mister Graphic Designer from a big corporation (that Mister had been also very involved in swallowing fire from time to time). Suddenly, Miss Reporter eventually led by an impulse, sticks up a paper napkin to her lips while dusting down the crumbs left after her cheesecake and says to the surprised interlocutor: "Really Mister, you are an exceptionally charming man, would you like to be my husband?".
Few years and one adorable son later, ex Miss Reporter (though still very nice one), and ex Mister Firecharmer (happy as ever) know already, what they want to do in life. They want to photograph people in love. Women in love and men in love, from Aberdeen to Dover, librarians and pianists, dog lovers and cat lovers. They want to photograph all kinds of love, at each moment that is worth recollecting. They want to wake up each morning, thinking: "How wonderful it is to tangle in all this lovely atmosphere".
We snap then weddingly, pregnantly, familish and partnerish. Commerially and not, colourfully and black&whitelly,. Always with love. And a bit of craziness.
Show more
Book online
Book your wedding online securely with PayPal or credit/debit card