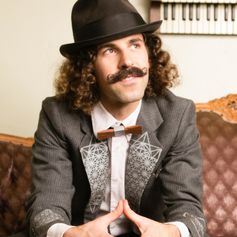 I'm a DJ & Musican, I offer a money back guarantee on my work and I specialize in celebration. I've been playing weddings for 10 years and I love my work.

My services include all sound and lighting equipment, including mics for speeches, flashing dance strobes and beautiful moving lazers, to get the mood right. I feature a thumping subwoofer and raised speakers for fabulous sound of any volume.

I love the energy of a celebratory event: weddings, bar/bat mitzvahs, graduations and corporate parties: celebrating a job well-done - I love to amplify the positive energy of these events with my music.

I can play any type of music you might request, but I do tend to gravitate towards feel-good dance music.

I moonlight as a club DJ so I've always got my finger on cutting edge electronic dance music, but honestly.. My heart pumps the classics.
80s & 90s pop from Michael Jackson to Madonna -- 70s disco & funk from Stevie Wonder to the Bee Gees -- 50s & 60s Classics from the Beatles to Elvis -- And I have a special penchant for throwing it way back, 50s crooners like Frank Sinatra, 40s Big Band swingers like Glenn Miller -- and my personal favorite the fast jazz from the 20s-30s called Rag-Time - so much fun!

I'm a published singer songwriter. For a live element, I can serenade you and your guests with voice and guitar. My beautiful partner Sita frequently plays her harmonium and sings with me as well.
My rates are flexible to what you want for your celebration. And again, I guarantee my work. If you don't like my performance, I will refund your money. I stand by my work and I dance while I work!
Show more
Book online
Book your wedding online securely with PayPal or credit/debit card