Elizabeth Hoard Photography
Elizabeth Hoard Photography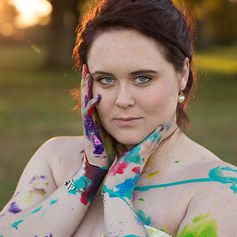 I have lived in the Memphis area for over 20 years now and before that I lived in Washington D.C. I am married with one beautiful son, Landon Fletcher (3 years old) and one beautiful daughter, Addison Alexandria (6 months old)!
I come from a long line of artists and creatives; a fact I am proud of. I had always loved photography and took it to the next level by opening up my business, Elizabeth Hoard Photography in the fall of 2013. I am licensed in the state of Tennessee.
I specialize in wedding and engagement photograhy but I also enjoy doing senior photography, children and family photography and various other events for non-profits.
I had the EXTREME honor to be the photographer behind the internationally loved trash the dress session for Shelby Swink. My images from her shoot were shared in hundreds of countries across the globe, in every state, and by 10,092,589 and counting people on Buzzfeed alone!! The experience has been surreal but has taught me so much and made me strive to be an even better photographer day in and day out.
Other random facts: I am a black belt in Karate. I was homeschooled ;-). I am an alumni of the University of Memphis with a degree in Marketing Management. And most importantly the last random fact: I am obsessed with chewy candy!!
Show more
Memphis Wedding Photography
Book online
Book your wedding online securely with PayPal or credit/debit card