Han Hills - Professional Wedding Officiant
Han Hills - Professional Wedding Officiant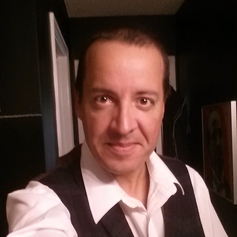 The Most Personal Ceremony for a Unique Day

I always place the highest importance on helping you craft a North Carolina or South Carolina wedding ceremony that is unique and personal to everyone involved. Every celebration starts with the people involved. I start by asking about your history and what you are looking for in the occasion.
North Carolina Beach Weddings - Beautiful, Fun and Versatile
Working WITH YOU To Build The Perfect Occasion

From that I will work with you to help you build the perfect event from start to finish. Importantly, I never impose my own preferences or any unwanted traditions on your day. I am there to help you, to put you at ease about the plans you are building, and to be an experienced voice you can trust.
Why a Non-Religious or Humanist Ceremony?

The fully personalized ceremony is the choice of the future, because every aspect can be built around you, your life story, your passions and your plans. These events are becoming the most popular of all occasions across Europe, and rapidly growing in number in the United States, especially in North and South Carolina. In the modern world, many couples and families come from very different traditions, or no religious tradition at all.
Freedom, Choice, and A Day For Everyone

A Humanist wedding ceremony completely breaks free of those boundaries and constraints, leaving you complete choice and the ability to fully meet everyone's needs. If you want traditional elements from any culture, I can help you integrate these into your wedding celebration. If not, you can build something totally unique. Either way, I promise I can help you build a wedding day everyone will remember fondly forever.
Show more