Wedding & reception venue
Wedding & reception venue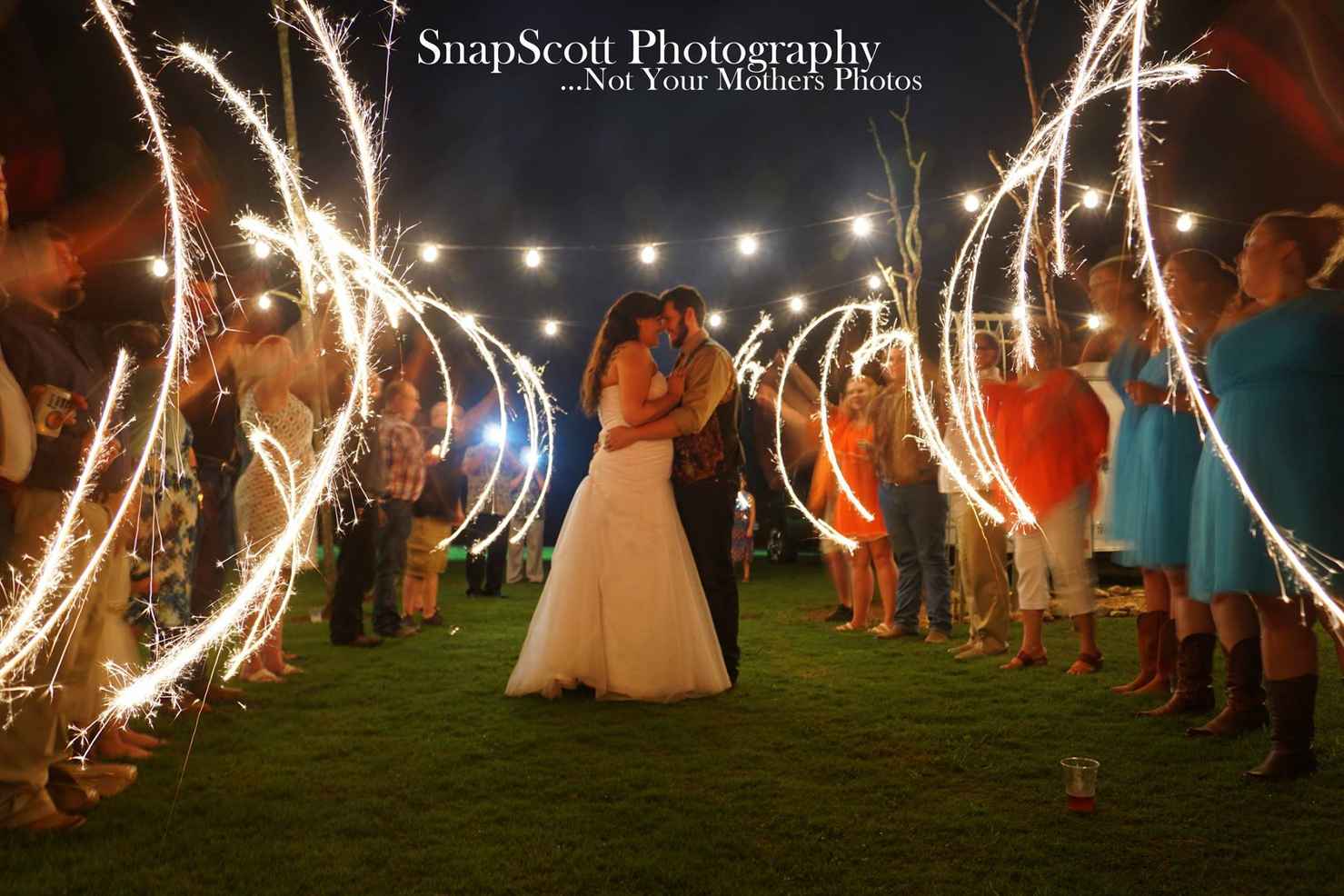 Whitesburg, United States of America
Online: more than a week ago
Book this package online
Chat directly with the vendor to discuss and customise package details
Pay only 50% to secure the booking, fully refundable within 14 days
Secure transactions and protected personal data
We don't offer packages as couples prefer so many different options but we do offer a wide range of Preferred Vendors or they can choose their own.
AMENITIES:
BRIDAL SUITE/CHANGING ROOMS ONSITE
WIFI
AMPLE PARKING ONSITE
DINING CHAIRS
DINING TABLES
ONSITE RESTROOMS
VENUE FEATURES
THE SCENE: Stop as you come in the gate to THE BARN and go back to your childhood with a handmade wooden swing adorned with greenery that can easily seat 2 and swing away as you overlook the rolling hills with beautiful horses roaming the pastures.
DESIGN: Functioning Equine Barn for the past 20 years transformed into a unique venue with recycling the horse stalls into beautiful bathrooms, prep kitchen, grooms parlor and more. Walking into the barn you have the ambience of 5 unique chandeliers and ivory ribbon draping with romantic lighting. Seven beautiful horses, 2 mini donkeys (Forrest & Jenny), a cute Dorper sheep (Chanel), 2 dogs (Pound Cake & Boo) and 1 barn kitty (Razzie) still watch over THE BARN when we are away. The horses are known for their photobombing of all events. We love having our quest include their animals in their events.
STANDOUT VENUE FEATURES: We strive to be the venue that says "YES" to most any request and we love for our guest to have plenty of time to prepare for their event and have a very relaxed atmosphere.
EXTRA PERKS:
"THE Barn" over 4000 sq ft of Open Space in an over 8000 sq ft Barn ,Numerous Outdoor Areas for Events - Tier surrounded by Giant Oak Shade Trees. Circle Area, Fire Pit Area, Gigantic Oak in the Front Pasture, Etc, Uniquely Designed Rustic Bar with Seating Area. Antique Claw foot Bathtub, Ambient Indoor Lighting with Chandeliers, Elegant Ribbon Ceiling Draping & Soft Wall Draping in Sheer Ivory, Beautiful Fire Pit surrounded by Unique Seating of Handmade Furniture overlooking the Pasture of Horses with Vintage String Lighting Outdoor Lighting in the Arena. Elegant Bridal Suite with Salon with AC, Heat & Wi-Fi, Rustic Groom's Parlor with AC, Heat, & Wi-Fi. Beautiful Barn Wood Ladies, Men's & Handicapped Bathrooms. Prep Kitchen ~ 1 Refrigerators, Stainless Steel Sink & Tables, Microwave, 20 Breathtaking Slab Wood Benches, 6 ~ Gorgeous Rustic 8 1/2 Ft Seating Slab Tables, Matching 2 ~ 8 ft Rustic Wood Slab Tables 44" W 30"H, 12 ft Farm Banquet Table - 36" W and 34" H, 5 1/2 ft Wood Table 34" W and 30" H, 2 ~ Banquet Tables & Smaller Tables. 2 Oak Round / Oval Tables ~ 1 Small Square Glass Top Table, 6—6 ft Round Tables (Table Clothes Required). 5 Whiskey Barrels & Handmade Wood Table Top, Handmade wood Drink Cooler with Galvanized Bucket, Romantic & Elegant Wrought Iron Arbor Matching Wrought Iron Accessories, 4~6 ft Matching Wrought Iron Shepherd Hook Candle Holders, 3 Rustic Wood Arbors, 2~6 ft Double Shepherd Hooks, 6 Black 6 ft Double Shepherd Hooks, Lots of Tiki Torches ,Entrance lined 3 ft Shepherd Hook Candle Stands, Gorgeous Wrought Iron Swing (Great Photo Prop), Several Spool Tables Variety of Sizes including Bar Height, 30 Bales of Hay, 70+ wooden chairs with more coming, Custom Stall Rooms for your use, 3 Pallet Tables - Several Wood Pallets, Several Antique Items—Old Doors, Seeding Barrel, Pitch Folk, Old Tools, Etc., Pastures plus more areas for Photos, Lots of Shabby Chic and Rustic Items to use for your Event such as Furniture, Lots or Wedding Signs (Directional & Sayings), Lanterns, Chandeliers, Coca Cola Galvanized Look Cooler, ETC. Horses Rental for Photos ~~~More Coming Daily
BARS & LOUNGES: We have our own beautiful rustic wood bar for our clients use. THE BARN'S signature drink is loved by all - The Dreamcicle
We don't offer packages as couples prefer so many different options but we do offer a wide range of Preferred Vendors or they can choose their own.
AMENITIES:
BRIDAL SUITE/CHANGING ROOMS ONSITE
WIFI
AMPLE PARKING ONSITE
DINING CHAIRS
DINING TABLES
ONSITE RESTROOMS
VENUE FEATURES
THE SCENE: Stop as you come in the gate to THE BARN and go back to your childhood with a handmade wooden swing adorned with greenery that can easily seat 2 and swing away as you overlook the rolling hills with beautiful horses roaming the pastures.
DESIGN: Functioning Equine Barn for the past 20 years transformed into a unique venue with recycling the horse stalls into beautiful bathrooms, prep kitchen, grooms parlor and more. Walking into the barn you have the ambience of 5 unique chandeliers and ivory ribbon draping with romantic lighting. Seven beautiful horses, 2 mini donkeys (Forrest & Jenny), a cute Dorper sheep (Chanel), 2 dogs (Pound Cake & Boo) and 1 barn kitty (Razzie) still watch over THE BARN when we are away. The horses are known for their photobombing of all events. We love having our quest include their animals in their events.
STANDOUT VENUE FEATURES: We strive to be the venue that says "YES" to most any request and we love for our guest to have plenty of time to prepare for their event and have a very relaxed atmosphere.
EXTRA PERKS:
"THE Barn" over 4000 sq ft of Open Space in an over 8000 sq ft Barn ,Numerous Outdoor Areas for Events - Tier surrounded by Giant Oak Shade Trees. Circle Area, Fire Pit Area, Gigantic Oak in the Front Pasture, Etc, Uniquely Designed Rustic Bar with Seating Area. Antique Claw foot Bathtub, Ambient Indoor Lighting with Chandeliers, Elegant Ribbon Ceiling Draping & Soft Wall Draping in Sheer Ivory, Beautiful Fire Pit surrounded by Unique Seating of Handmade Furniture overlooking the Pasture of Horses with Vintage String Lighting Outdoor Lighting in the Arena. Elegant Bridal Suite with Salon with AC, Heat & Wi-Fi, Rustic Groom's Parlor with AC, Heat, & Wi-Fi. Beautiful Barn Wood Ladies, Men's & Handicapped Bathrooms. Prep Kitchen ~ 1 Refrigerators, Stainless Steel Sink & Tables, Microwave, 20 Breathtaking Slab Wood Benches, 6 ~ Gorgeous Rustic 8 1/2 Ft Seating Slab Tables, Matching 2 ~ 8 ft Rustic Wood Slab Tables 44" W 30"H, 12 ft Farm Banquet Table - 36" W and 34" H, 5 1/2 ft Wood Table 34" W and 30" H, 2 ~ Banquet Tables & Smaller Tables. 2 Oak Round / Oval Tables ~ 1 Small Square Glass Top Table, 6—6 ft Round Tables (Table Clothes Required). 5 Whiskey Barrels & Handmade Wood Table Top, Handmade wood Drink Cooler with Galvanized Bucket, Romantic & Elegant Wrought Iron Arbor Matching Wrought Iron Accessories, 4~6 ft Matching Wrought Iron Shepherd Hook Candle Holders, 3 Rustic Wood Arbors, 2~6 ft Double Shepherd Hooks, 6 Black 6 ft Double Shepherd Hooks, Lots of Tiki Torches ,Entrance lined 3 ft Shepherd Hook Candle Stands, Gorgeous Wrought Iron Swing (Great Photo Prop), Several Spool Tables Variety of Sizes including Bar Height, 30 Bales of Hay, 70+ wooden chairs with more coming, Custom Stall Rooms for your use, 3 Pallet Tables - Several Wood Pallets, Several Antique Items—Old Doors, Seeding Barrel, Pitch Folk, Old Tools, Etc., Pastures plus more areas for Photos, Lots of Shabby Chic and Rustic Items to use for your Event such as Furniture, Lots or Wedding Signs (Directional & Sayings), Lanterns, Chandeliers, Coca Cola Galvanized Look Cooler, ETC. Horses Rental for Photos ~~~More Coming Daily
BARS & LOUNGES: We have our own beautiful rustic wood bar for our clients use. THE BARN'S signature drink is loved by all - The Dreamcicle
Show more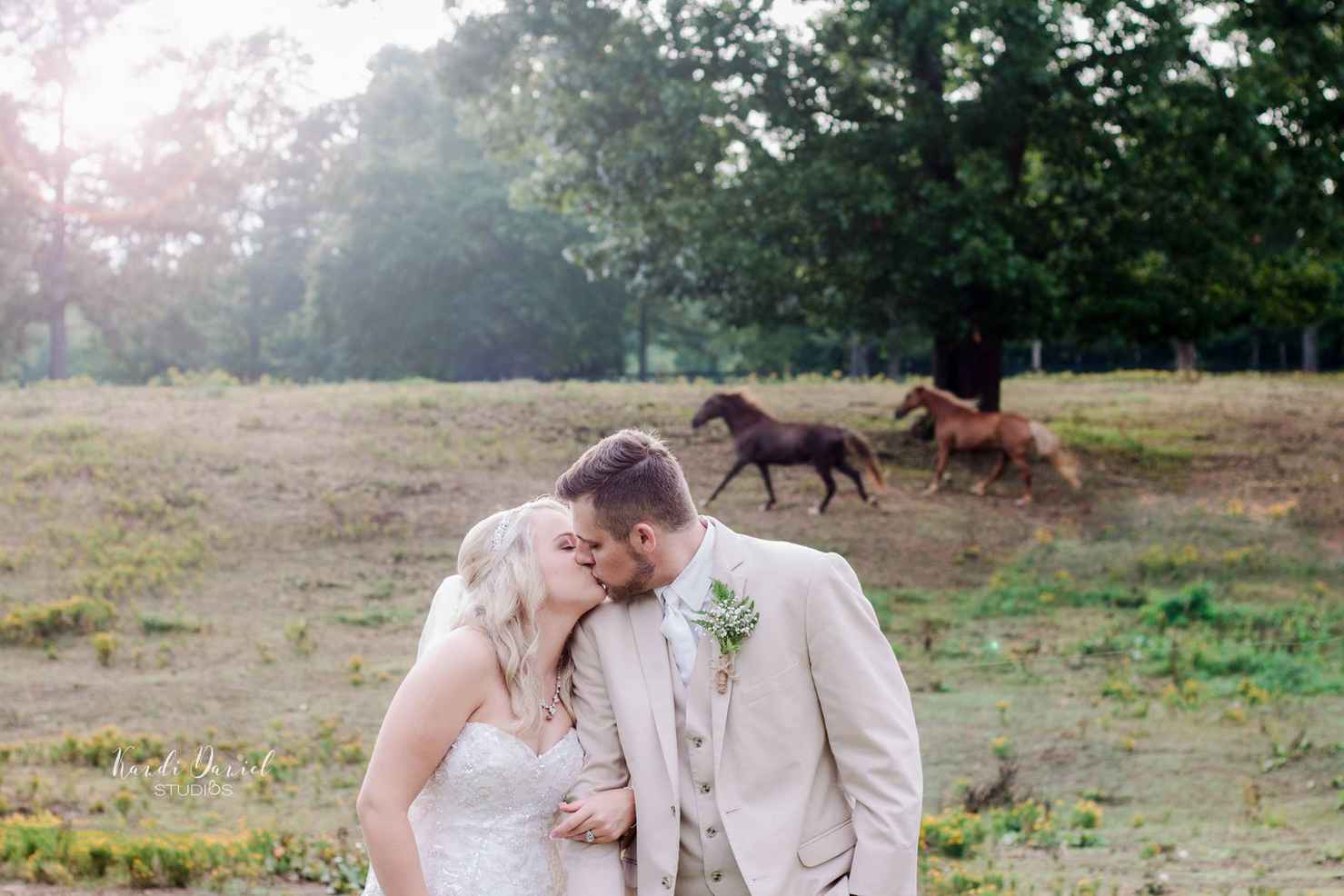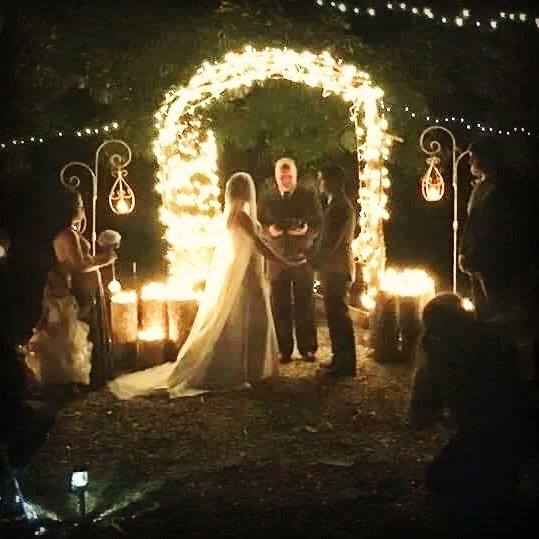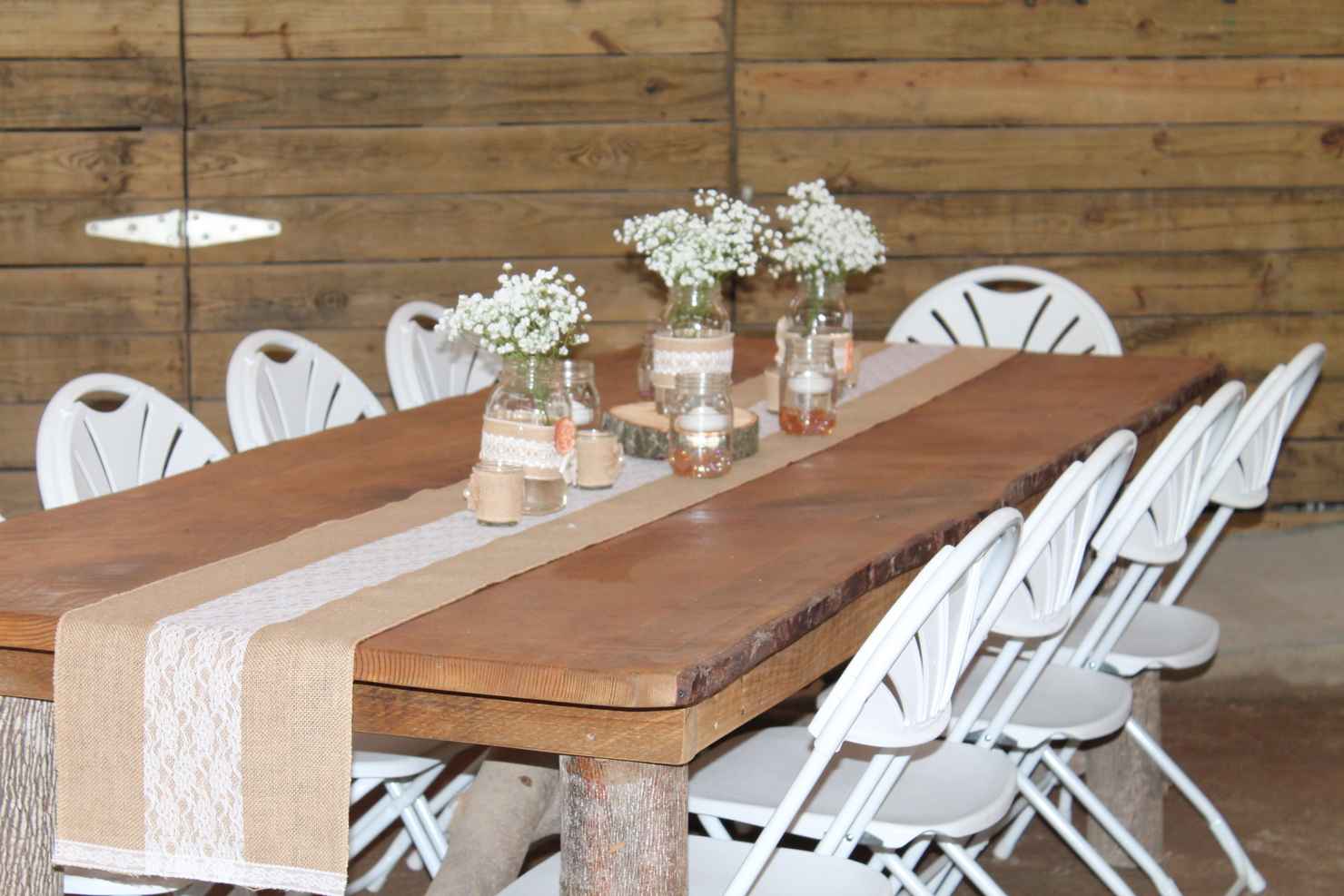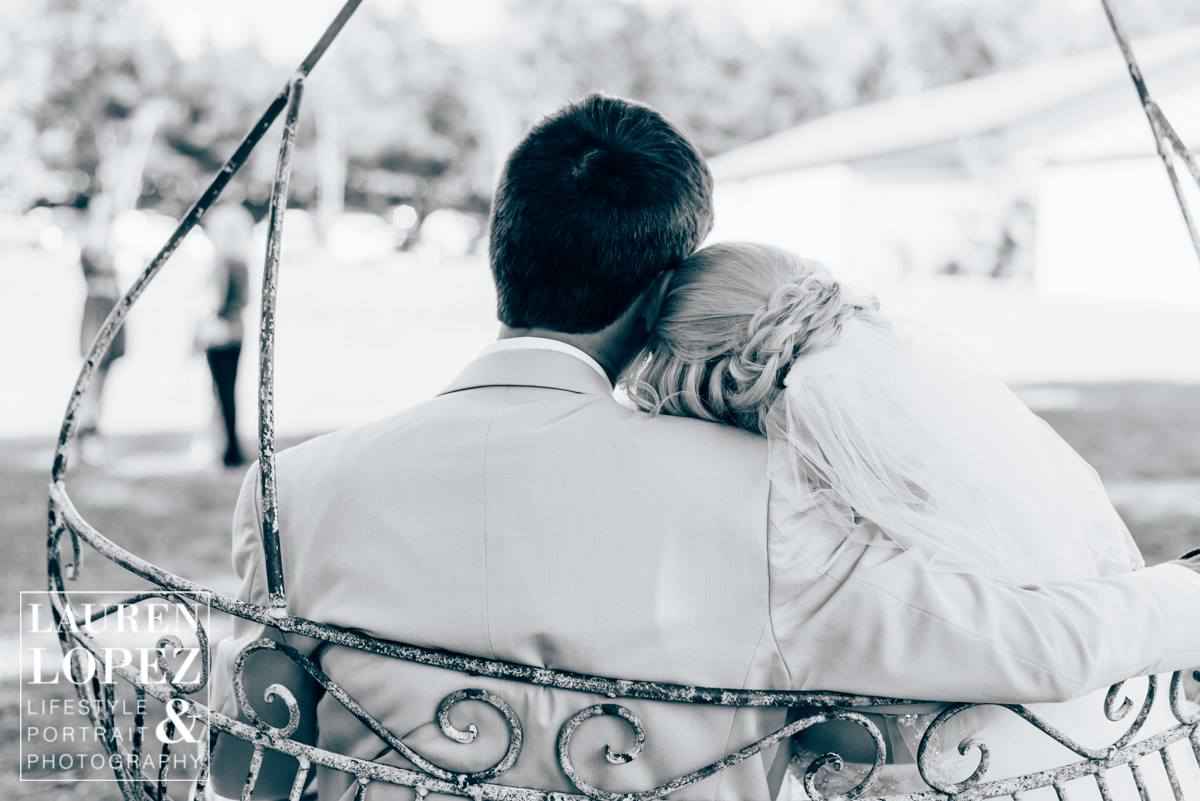 Book online
Book your wedding online securely with PayPal or credit/debit card