Музыкальное сопровождение 4 часа
Музыкальное сопровождение 4 часа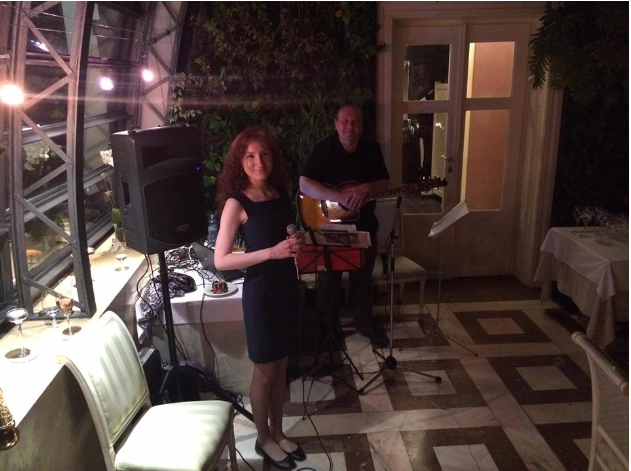 Prague, Czech Republic
Online: more than a week ago
Book this package online
Chat directly with the vendor to discuss and customise package details
Pay only 50% to secure the booking, fully refundable within 14 days
Secure transactions and protected personal data
Стоимость работы за 4 часа , при условии, что банкет состоится в черте Праги .
Оплату можно производить по наличному или езналичному расчету. Предоставим финансовый
отчетный документ. Требуется предоплата в размере 1 тысячи крон. Если необходимо большеевремя выступления, то сумма увеличивается из расчета 1 тыс. крон/час.
РЕПЕРТУАР
На английском языке:
   1. Thank You (Dido)
   2. A Whiter Shade of Pale (Procol Harum)
   3. How Deep Is Your Love (Bee Gees)
   4. La isla bonita (Madonna)
   5. Moonlight Shadow (Mike Oldfield)
   6. The blue cafe (Chris Rea)
   7. Sunrise (Norah Jones)
   8. Teardrop (Massive Attack)
   9. I Love Your Smile (Shanice)
  10. Smooth operator (Sade)
  11. Desafinado (jazz standard)
  12. The girl from Ipanema (jazz standard)
  13. Autumn leaves (jazz standard)
  14. The shadow of your smile (jazz standard)
  15. Summertime (jazz standard)
  16. Sunny (Boney M)
  17. Feelings (jazz standard) 
  18. Birdland (jazz standard)
  19. Don'T Know Why (Norah Jones)
  20. The Crazy mambo (De-Phazz)
  21. Sultans of swing (Dire Straits)
  22. Layla (Eric Clapton)
  23. Personal Jesus (Depeche Mode)
  24. You never can tell (Chuck Berry)
  25. All That She Wants (Ace Of Base)
  26. The Look (Roxette)
  27. Just The Way You Are (Billy Joel)
  28. Hands up (Ottawan)
  29. Mamma Maria (Ricchi e Poveri)
  30. Sunshine reggae (Laid Back)
  31. Winter Wonderland (Amy Grant)
  32. Vanilla Twilight (Owl City)
  33. Everlasting love (Jamie Cullum)
  34. Unchain my heart (Joe Cocker)
Стоимость работы за 4 часа , при условии, что банкет состоится в черте Праги .
Оплату можно производить по наличному или езналичному расчету. Предоставим финансовый
отчетный документ. Требуется предоплата в размере 1 тысячи крон. Если необходимо большеевремя выступления, то сумма увеличивается из расчета 1 тыс. крон/час.
РЕПЕРТУАР
На английском языке:
   1. Thank You (Dido)
   2. A Whiter Shade of Pale (Procol Harum)
   3. How Deep Is Your Love (Bee Gees)
   4. La isla bonita (Madonna)
   5. Moonlight Shadow (Mike Oldfield)
   6. The blue cafe (Chris Rea)
   7. Sunrise (Norah Jones)
   8. Teardrop (Massive Attack)
   9. I Love Your Smile (Shanice)
  10. Smooth operator (Sade)
  11. Desafinado (jazz standard)
  12. The girl from Ipanema (jazz standard)
  13. Autumn leaves (jazz standard)
  14. The shadow of your smile (jazz standard)
  15. Summertime (jazz standard)
  16. Sunny (Boney M)
  17. Feelings (jazz standard) 
  18. Birdland (jazz standard)
  19. Don'T Know Why (Norah Jones)
  20. The Crazy mambo (De-Phazz)
  21. Sultans of swing (Dire Straits)
  22. Layla (Eric Clapton)
  23. Personal Jesus (Depeche Mode)
  24. You never can tell (Chuck Berry)
  25. All That She Wants (Ace Of Base)
  26. The Look (Roxette)
  27. Just The Way You Are (Billy Joel)
  28. Hands up (Ottawan)
  29. Mamma Maria (Ricchi e Poveri)
  30. Sunshine reggae (Laid Back)
  31. Winter Wonderland (Amy Grant)
  32. Vanilla Twilight (Owl City)
  33. Everlasting love (Jamie Cullum)
  34. Unchain my heart (Joe Cocker)
Show more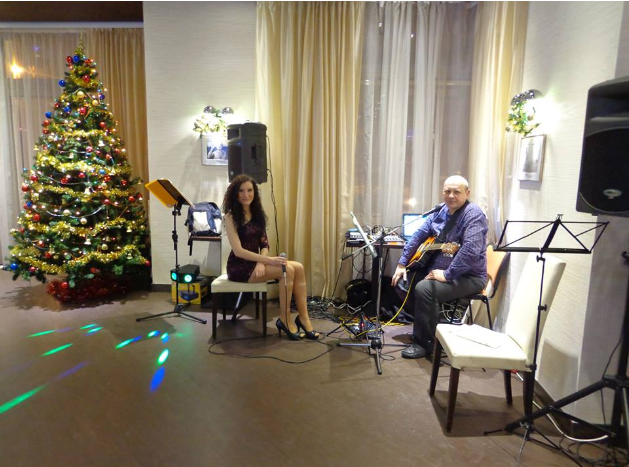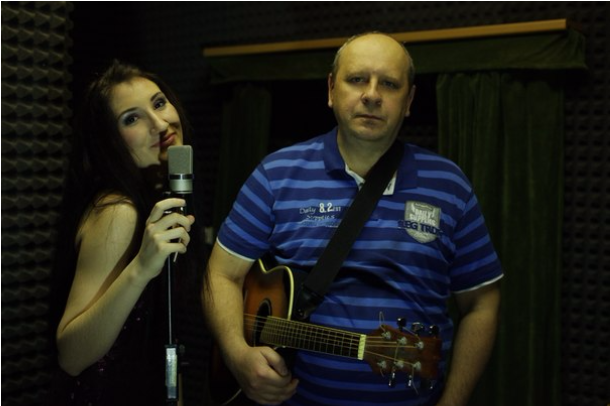 Similar packages in Czech Republic
Book online
Book your wedding online securely with PayPal or credit/debit card